bikes for sale from the private collection

English ~ Italiano
GANNA
— 1947 —
Frame:
This bicycle partecipated at the Eroica 2007. The frame is from 1947,model "Giro d' Italia". On request it was equipped with alluminum fenders and it was called "whole model" because the piece after the front brake wasn't divided. The frame has been sandblasted and nikelblasted, block painted,color Metallized Oxblood,pure gold threads and white <!--carifrangente--> strip on the rear fender.
Wheels:
Nisi Toro rims, Ganna hubs, Micheline tires model "Corse", Simplex galletta , black painted spokes.
Traction:
Magistroni crank arms branded Ganna, Magistroni seal and motion, Shiefield race pedals. Universal toeclip and straps, Simplex chain and pinion and model Tour de France
Steering system:
Alluminum handlebar,Ambrosio Corsa with adjustable pipe,levers Universal,braks with flag regulators branded Universal
Additional features:
Sorry, the English translation isn't available for this description
Sella Brooks " pre professional" conservata, Borraccia e portaborraccia Ottusi, Oliatore a serbatoio esterno WA wayassauto.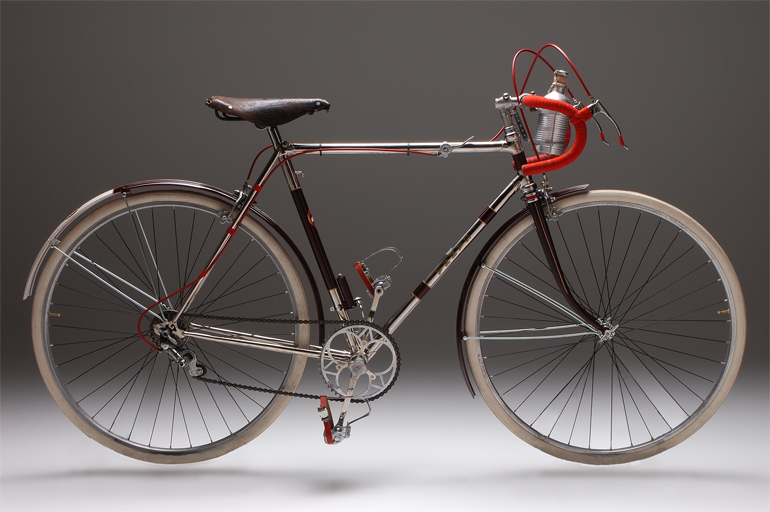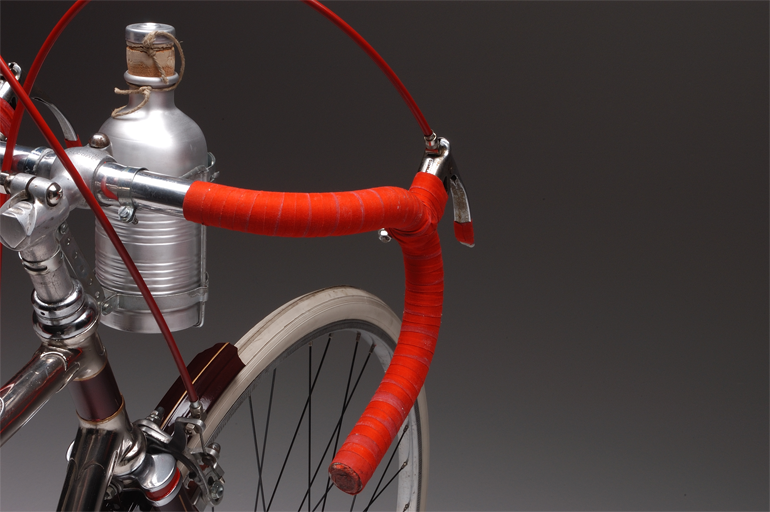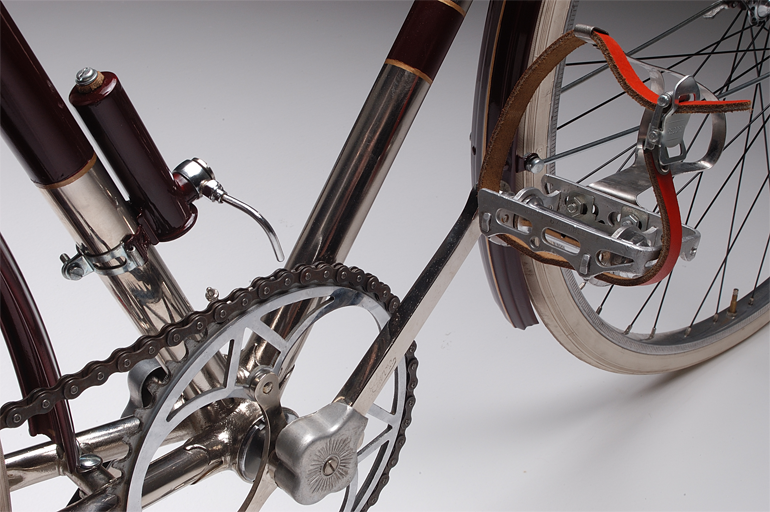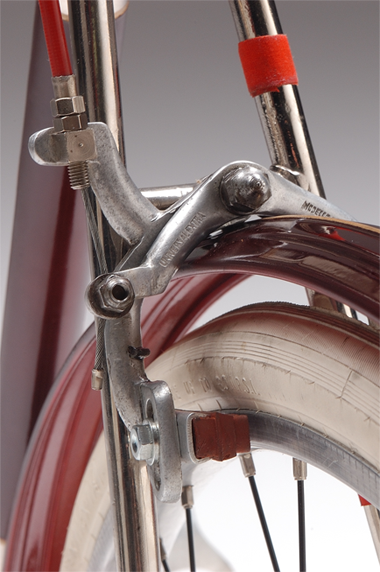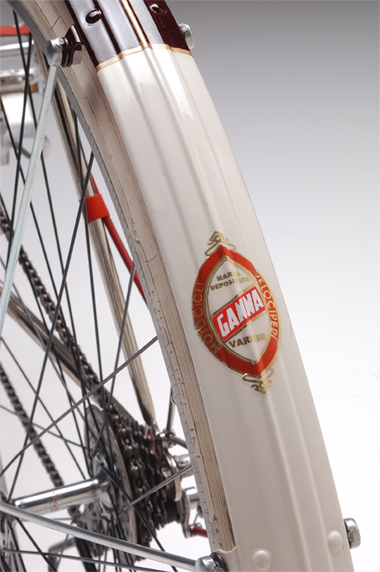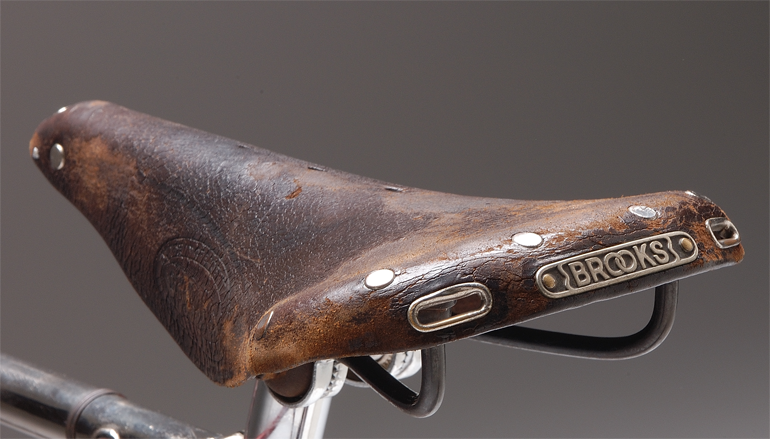 GANNA — 1947